Fest Quilt
Festival fund raiser to help keep registration costs down
Our beautiful Dulcimer quilts are hand crafted by Debbie Velasquez, displayed each year at Apple Mountain Music in Albuquerque. The recipient will be announced at the Festival's final evening concert (Saturday). You don't need to be present at the concert, we can mail you the quilt.


Quilt tickets are $1 each or $5 for six. Tickets can be purchased:

a. Online sales will be announced soon
b. With your advance registration form (must be received by Thursday, November 3)
c. At Apple Mountain Music through noon on Saturday, November 4
d. At the festival site
e. Or send a check to the following address (must be received by Thursday, November 3):

New Mexico Dulcimer Association
Attn: Quilt
P.O. Box 11722
Albuquerque, NM 87192

If sending a check, please make sure to provide your contact info (mailing address, phone number, and e-mail address) so we can notify you if you win.

For more information, please contact the Festival Registrar.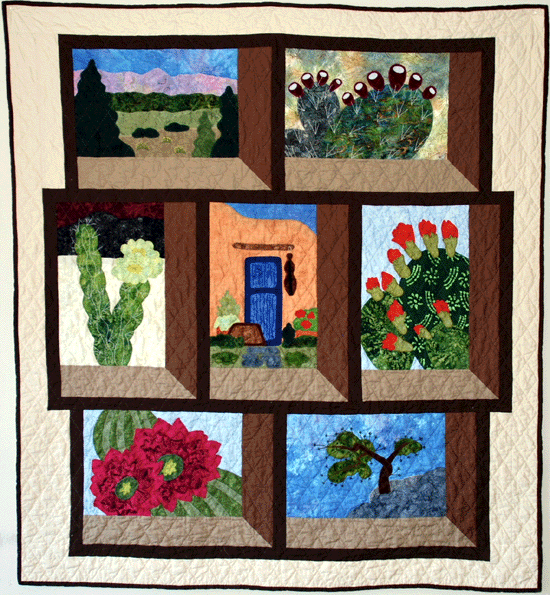 2017 Quilt
This year's quilt, called "Postcards from our Festival," is based on some amazing quilted Southwestern postcards Debbie saw. She's using a 12" x 18" block size! It will include five blocks of cactus, a landscape block, and another block featuring an adobe wall with a traditional blue door. Of course, there will also be dulcimers. Finished quilt blocks are shown here.
---
Quilt archive from earlier years: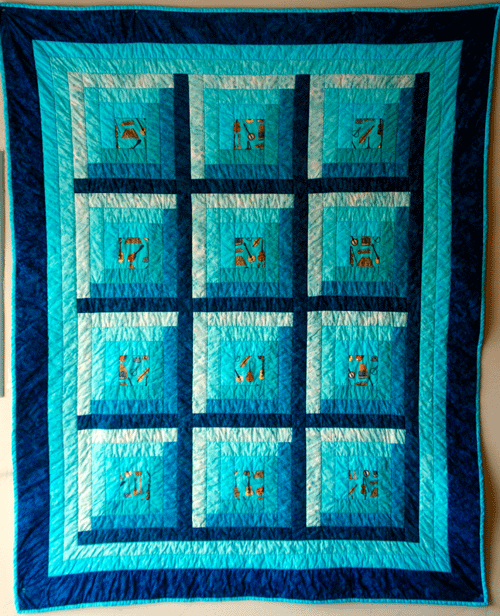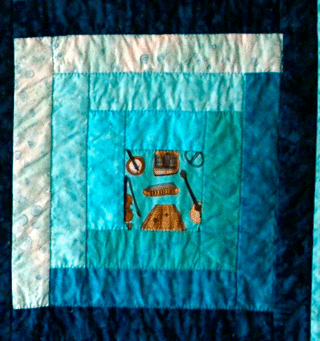 2016 Quilt (went to C.B. in OR)
73 inches x 58 inches

The 2015 quilt was inspired by Debbie finding a fabric with mountain and hammered dulcimers, as well as other more common folk instruments. The tiny 4" blocks were used to form good size "log cabin" quilt blocks in shades of teal and cream. Each block features a different folk instrument!

2015 Quilt (went to S.W. in NM)
66 inches x 66 inches - perfect for bed size!

Debbie named the 2015 quilt "Greenhouse Dulcimer Garden." It was hand appliquéd, machine pieced and hand quilted.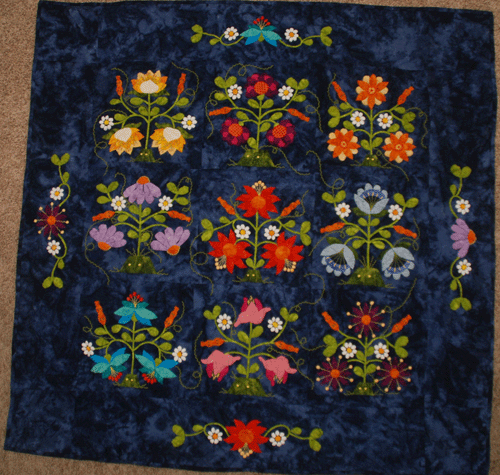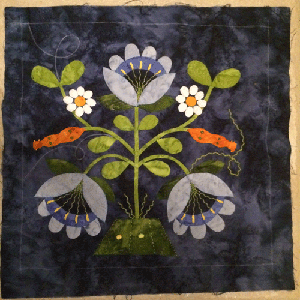 2014 Quilt (went to K.A. in MD)
54 inches x 54 inches

Debbie called the 2014 quilt "Midnight Dulcimer Garden." It was all cotton batik hand appliqué. She took a floral quilt pattern, and incorporated mountain and hammered dulcimers into the design. Inset is a single panel before everything was pieced together.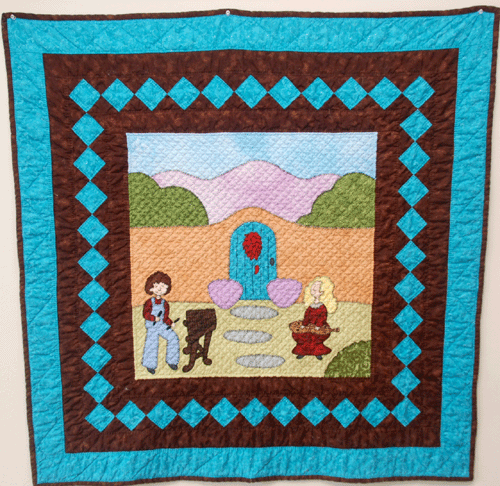 2013 Quilt (went to L.H. in NC)
39 inches x 39 inches

Quilt was hand appliquéd, and machine pieced, in a southwestern design. It had everything you could want in a New Mexico Dulcimer Festival quilt - mountains, lavender, an adobe wall, a chile ristra, and dulcimers!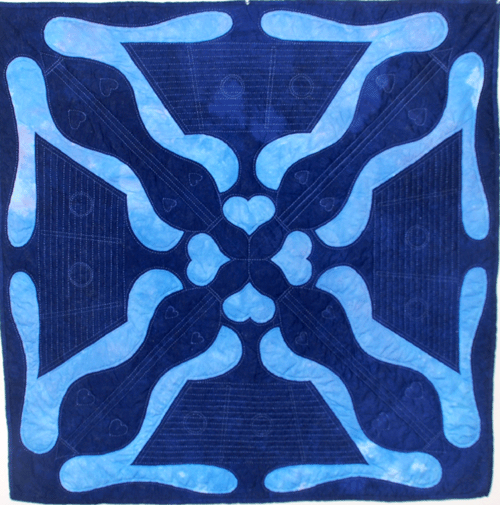 2012 Quilt (went to P.E. in NM)
41 inches x 41 inches

Titled "Dulcimer Blues". Hawaiian-style symmetrical design cut from a single piece of hand-dyed cotton fabric (think paper snowflakes!).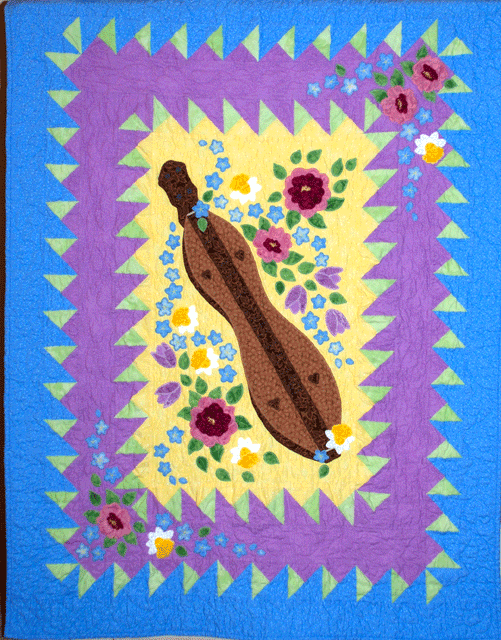 2011 Quilt (went to D.D. in CA)
40 inches x 52 inches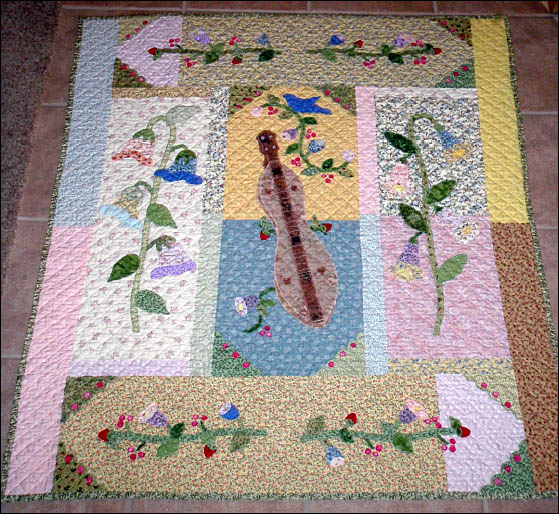 2010 Quilt (went to S.S. in NM)
60 inches x 71 inches